The Reliance Calibration Laboratory (RCL) was established in the year of 2000 to provide calibration & maintenance services for all types of Precision Measuring Instruments. Mr. H. N. Patil, founder of RCL is having experience in the field of mechanical measurement since 1996 as calibration Engineer. RCL provides good calibration services to the esteemed clients to fulfill their changing needs within the boundaries of ISO/IEC 17025 standards.

In the year 2008, RCL entered into trading activity in sales of Precision Measuring Instruments & Gauges. RCL is authorized distributor in India for PEACOCK Brand manufactured by Ozaki Mfg. Co., Ltd, Japan and Niigata seiki Co. Ltd. RCL also deals products manufactured by μTek Measuring Instruments Mfg. Co.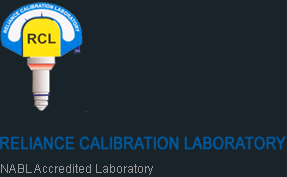 © Reliance Calibration Laboratory. All rights reserved.